Pulau Hantu scuba diving boasts a rich reef collection, sheltered beaches, and beautiful lagoons. It is also studded with wide varieties of nudibranchs, slugs and other macro species that will surely attract macro divers.
More about Diving In Hantu
Pulau Hantu scuba diving is very accessible for those coming from Singapore as it is situated in Singapore waters—just a short boat ride off the southwest coast of Singapore. It has two islets comprising it, Hantu Besar (Big Ghost) and Hantu Kecil (Small Ghost), which can be crossed by foot during low tide. Although Pulau Hantu is located in the close vicinity of Pulau Bukom's refineries, the island still has a very rich reef collection, making it popular amongst snorkelers and divers alike.
Scuba diving in Pulau Hantu is manageable—expect a mild to low current. The water in Hantu is not exactly clear, nor dirty. However, due to the land reclamation around the area, the water is full of sediment. A scuba diving trip in Pulau Hantu is said to be challenging, because of the poor visibility—often 3 to 5 meters or as bad as 1m sometimes—but the island has so much to offer! You will be absolutely surprised what you will see in Pulau Hantu: an abundance of corals and nudibranchs of different types, shapes and colors.
Up to 2 Guided Boat Dives
Trips start and ends at RSYC
Trips are available every week (Sat & Sun)
Up to 2 guided boat dives at Pulau Hantu
Weights and tanks
Dive guide
Drinking water onboard
Light refreshments (coffee, tea, and fruits)
Hot shower after dives
Dive travel insurance (we recommend DiveAssure)
Dive equipment rental (+$20 for full set)
Gratuities for crew
Gather at meeting place (RSYC)
Depart for Pulau Hantu via Dolphin Explorer
First Dive
Second Dive
Return to RSYC
*Subject to changes in weather conditions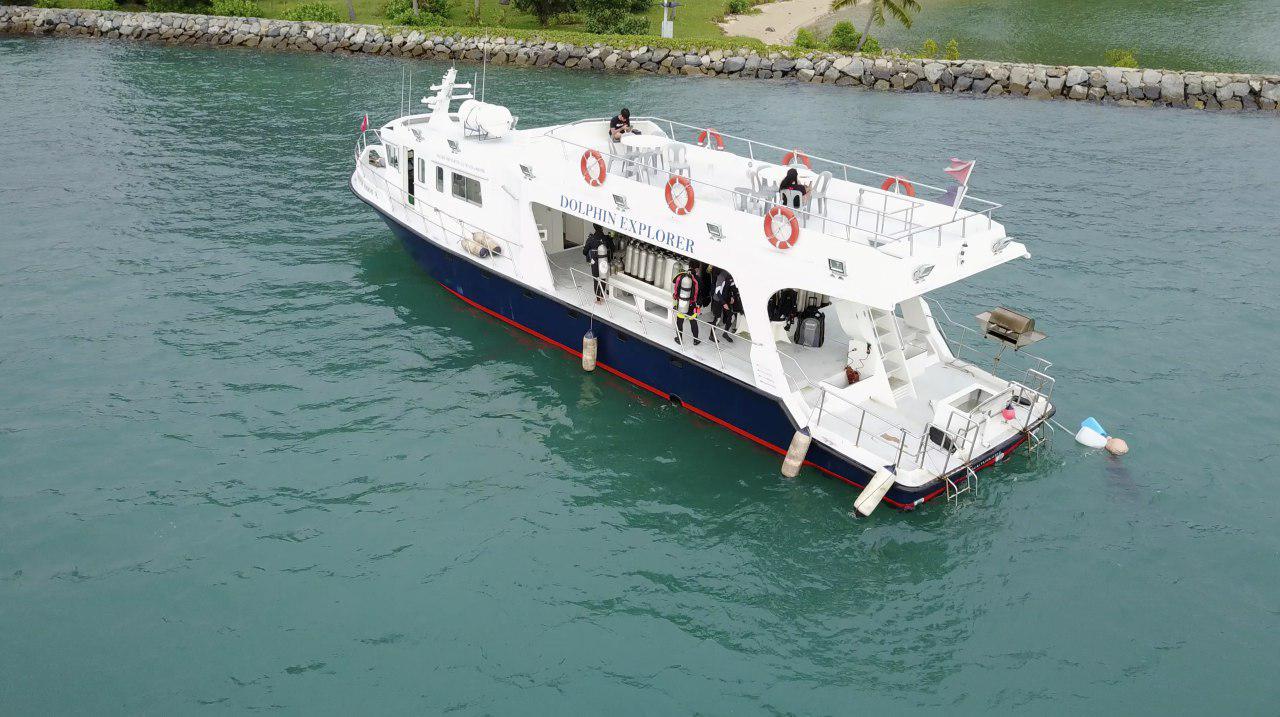 There is mineral water, snacks, and refreshments provided on the boat. The boat takes up to 30 pax comfortably and has all the facilities needed. There is also hot shower on the boat available after the dives.