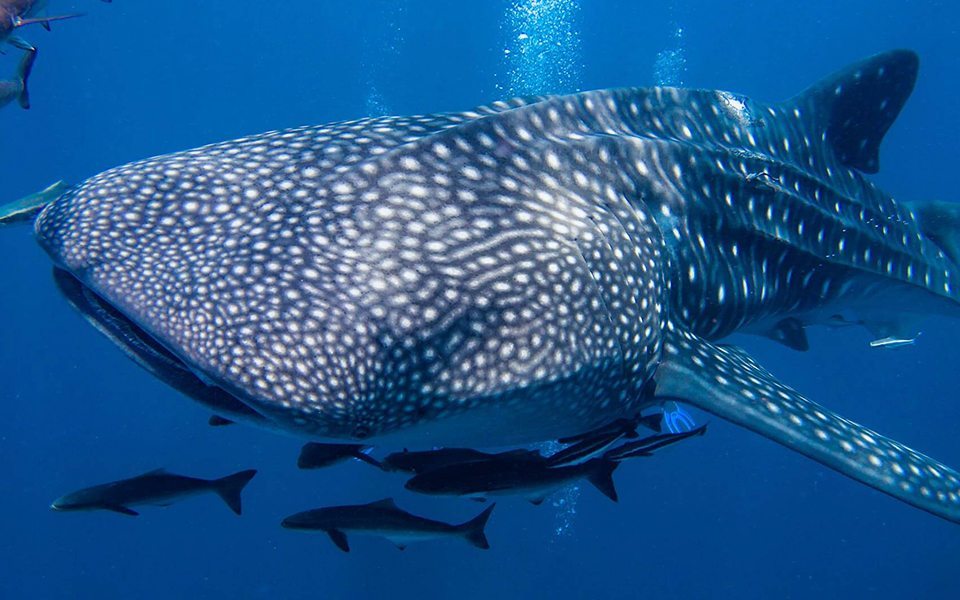 LIVEABOARD Anambas MEGA EXPLORER LOB
Anambas Islands possess many great qualities of a great dive spot - infinite visibility, beautiful white powdered sand beaches, primitive islands, pelagics, colorful soft corals and a vastness that knows no bounds. And if you did not know, Anambas was listed as Asia's Top Beach Destinations in 2013! Since then, cruise liners have made Anambas a charter destination for few privileged guests. Expect encounters with dolphins as they come around to the boat while sailing and whalesharks coming up to play with divers at some sites. Inwater, expect visibility up to 40m sometimes and sharks and rays swimming by.
Anambas Liveaboard from SGD 850
Dive Anambas with Mega Explorer Liveaboard
Launched in 2019, Mega Explorer Liveaboard is a true blue Singaporean product. Standing at 115 feet long and weighing at more than 400 tonnes, there are 22 twin-sharing cabins with ensuite bathrooms. The spacious accommodations and creature comforts found on board will suit every individual's needs. Tech dive facilities are available. The highlights onboard include a hyperbaric chamber, jacuzzi, tv lounge, amongst many other facilities. Simply put, Mega Explorer Liveaboard is the lob that you want to take for every dive trip.